Golf Challenge holiday in Tunis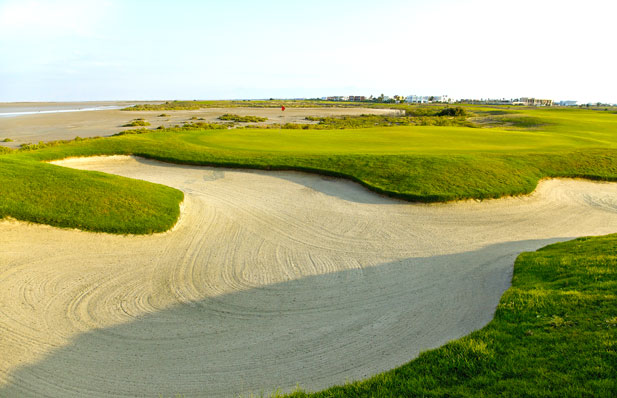 A modern course, very typical of Florida, designed by Robert Trent Jones II for golf enthusiasts who like challenges
7days/6nights
The par-72 course at "The Residence Golf Course" offers some magnificent viewpoints and a total change of scene. This amazing place, sculpted by the seasons, sometimes still and sometimes cooled by the sea breezes and African winds, offers a constant challenge and some stimulating angles of play. Here, with a combination of power and finesse, you can put your game to the test.
Budget: 

 7days/6nights – flights not included
Private transfer to/from airport by Land Rover.
Bed and breakfast accommodation at the hotel "The Residence" in Tunis-Gammarth.
3-day Green Fee pass at "The Residence Golf Course".
Hotel-golf shuttle.
The sporting challenge of the course at "The Residence Golf Course"
The elegance of your hotel, "The Residence Tunis": its five restaurants that take you on a culinary voyage around the world, and its superb wellbeing centre "Les Thermes Marins de Carthage"
Exploring Tunis, Carthage and Sidi Bou Saïd.
Lunch meeting with a Tunisian personality
As the initiator of the "Arab spring", Tunisia was the impetus for the revolutions in the region. The country has always differentiated itself through its openness and its aspiration for democracy. In this exceptional politico-historical context, we can organise for you a lunch or dinner with Tunisians who are at the heart of the current changes: artists, intellectuals, campaigners, business leaders or mere employees who also happen to be players in civil society. You will have an amazing opportunity to exchange views with them and gain a better understanding of the challenges facing Tunisian society, away from the clichés and closer to the facts. This meeting will also allow you to find out more about the traditions, the cuisine and the local culture.
Explore the Medina of Tunis and the Art Nouveau of the capital
In the company of an urban architect and enthusiastic author, you will explore the capital: the secret establishments in the Medina and also modern Tunis and its Art Nouveau. The Medina has the ability to transport you to a unique world that stimulates all your senses. Enter the doors of 17th century palaces, roam the narrow, winding streets, discover the Tunis of days gone by and take the pulse of the modern Tunis in the Central Market, a series of covered halls where all the locals come together to do their shopping amid the joyful shouts of the greengrocers, butchers, fishmongers, cheesemongers, and other traders.
Boat trip, Tunisia from the sea 
The Tunisian beaches are often very busy in summer so why not escape for a while! An unspoilt creek at the foot of Korbous mountain, a short hike and a table laid just for you beside the beach. Everything is laid on for an amazing day: a swim in the crystal waters, a mud bath in the local hot springs and, of course, a rustic seafood banquet.  Even the return journey to the port of Sidi Bou Saïd at sunset extends this magical experience.
A Tunisia specialist

Your tailor-made trip

A concierge service

Advisers ready to help you

Five languages spoken

Meetings

Land Rover

An enduring experience

Our Dars

Travel journal