Hammamet langours at La Badira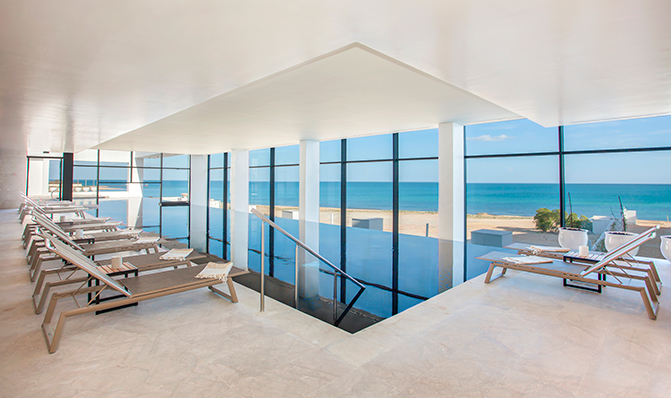 The very select hotel "La Badira" and its exclusive Thémaé Paris Spa inspired us to create a poetic holiday imbued with serenity
7days/6nights
Situated in a unique setting, the hotel "La Badira" revisits the spirit of the 1930s, a era in which the coastal town of Hammamet was frequented by international artists, and offers facilities of exceptional quality. All the charm of this era revisited in the light of modernity for an amazing holiday.
Budget :
person 7 days/6 nights in a Junior suite at the hotel "La Badira" in Hammamet – flights not included.
Transfer to/from airport.
4-day "La Route des Thés" treatment at the Thémaé Paris Spa.
The splendour of your hotel
The exclusivity of the Thémaé Paris Spa centre
The authenticity of the Medina of Hammamet and the long
Sandy beaches.
Tunisian cookery lesson
Tunisian cuisine contains the blend of peoples that constitute its history: from Berber semolina to Jewish tagines, Andalusian pastries delicately flavoured with flower water and subtly spiced Spanish stews. We invite you to explore this cuisine and create an entire menu before tasting it in a charming residence in the heart of the Medina of Nabeul.
Lunch meeting with a Tunisian personality
As the initiator of the "Arab spring", Tunisia was the impetus for the revolutions in the region. The country has always differentiated itself through its openness and its aspiration for democracy. In this exceptional politico-historical context, we can organise for you a lunch or dinner with Tunisians who are at the heart of the current changes: artists, intellectuals, campaigners, business leaders or mere employees who also happen to be players in civil society. You will have an amazing opportunity to exchange views with them and gain a better understanding of the challenges facing Tunisian society, away from the clichés and closer to the facts. This meeting will also allow you to find out more about the traditions, the cuisine and the local culture.
Boat trip and snorkelling at Cap Bon
Explore the Cap Bon region from the sea aboard a motor boat chartered specially for you. Play at Robinson Crusoe in the still unspoilt creeks and bathe in a turquoise sea before having a seafood picnic (grilled fish, sea urchins, etc.). A day of real relaxation.
A Tunisia specialist

Your tailor-made trip

A concierge service

Advisers ready to help you

Five languages spoken

Meetings

Land Rover

An enduring experience

Our Dars

Travel journal